Setka Editor + Drupal
Upgrade your content experience at scale
Get a demo
Content design without limits
Setka transforms the content creation process, so you can arrange text, images, and other visual elements into beautiful layouts — without having to code or deal with rigid templates.
Add interactive elements
Animations, embedded videos, anchor links
Stay on-brand no matter what
Branded style and reusable templates ensure a consistent look and feel for every published blog post, eBook or landing page on Drupal.
Multiple fully customizable Design Systems
for every use case
Custom no-code components
and templates
Improve performance and build mobile-ready content
Setka Editor automatically creates SEO friendly and mobile optimized posts. Stop losing your audience due to poor page performance.
Proper code structure
and other optimizations get you faster load times and higher LightHouse scores
Automatic responsive layout
and other optimizations get you faster load times and higher LightHouse scores
Instant preview
for web and mobile
Enjoy the streamlined and inclusive creative process
With Setka Editor, you can design not only better and faster but also collaboratively no matter where your team members are.
Manage Users & Permissions
Define clear roles and permissions for everyone on your team to ensure everyone needed is involved
Add Comments
Leave comments for your team members and collaborate throughout the content production process
Rated as a Top-10 solution for Content Experience and Content Creation on G2 Crowd
---
First of all, it was easy to integrate Setka Editor module. Secondly, I like that I can use its modular grids to design stunning layouts without any effort. It's also easy to customize design elements, make animations, add illustrations, and attractive backgrounds. It's a very impressive mobile-friendly WYSIWYG editor.
Drupal Jedi Agency Co-founder
---
How it works
Sign-up for Setka Editor
Choose the plan that works best for you and register for an account at editor.setka.io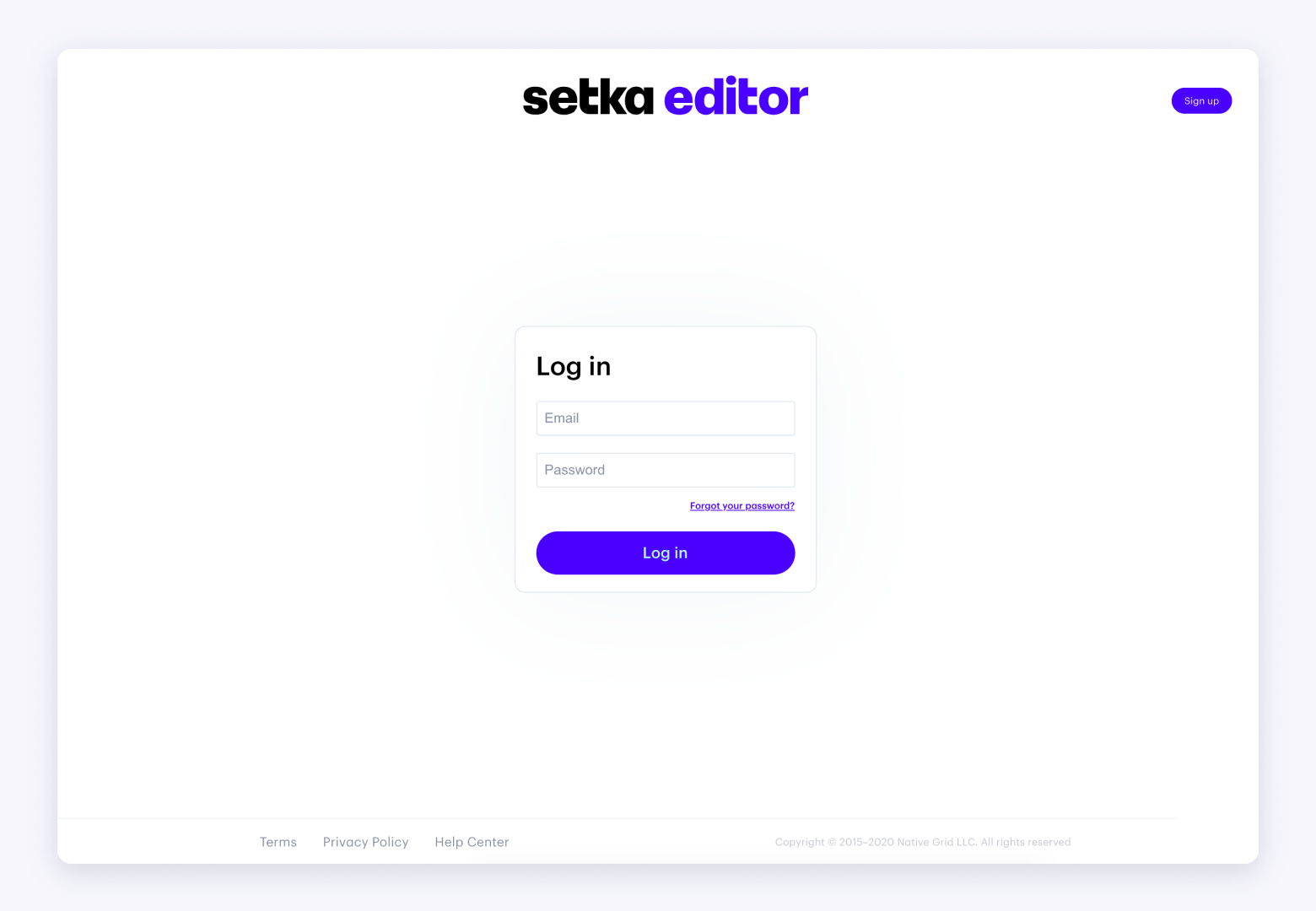 Go through the technical set-up
After installing the module, simply connect the Setka Editor module to the content fields you want to work with, where you'll have access to every feature right away.
Set up your visual identity
Before creating posts, you will need to configure your visual identity, grid systems, and reusable components in accordance with the Design System or brand guidelines. This process takes place in the Design System Manager, in your account. Your published Styles will become available in the Editor upon completion.
Start Designing
Once you have your visual identity, you can head to your Setka Editor widget and start designing your content.