Setka Editor + Magento
Upgrade Your eCommerce Content Design
Get a demo
Design without limits
Show off all your product information and features the way you want to with flexible and custom layouts. With Setka Editor's easy-to-use grids you can place headlines, text, images more precisely where you want on the page. Save your layouts to re-use later on.
Tell product stories through visuals
Scale images within the editor, place them on your page as a background or image gallery, embed videos, and store everything in the media library.
Engage Shoppers with Animation
Easily animate any text or visual element to attract attention and keep potential buyers moving throughout a piece of content.
Improve performance and build mobile-ready product pages
Setka Editor makes it seamless for your customers to find and view your content no matter where they are.
Setka Editor is an ideal WYSIWYG design solution for Magento-powered blogging but is also compatible with Product Attributes and Category Pages.
Proper Code Structure
and other optimizations get you faster load times and higher LightHouse scores
Automatic Responsive Layout
optimized for mobile
Instant preview
for web and mobile
Create Collaboratively
With Setka Editor, you can improve your product page design and conversions while simplifying the whole production process.
User Permissions
Add multiple users to your posts, set varying user rights
In-line comments
Collaborate with your teammates by leaving comments as you are working on the page
---
Since working with Setka Editor, we've seen our bounce rate go down by 84%, a 14% increase in homepage traffic, and average session duration up by 127%.
Communication Leader at Decathlon
---
How it works
Sign-up for Setka Editor
Choose the plan that works best for you and register for an account at editor.setka.io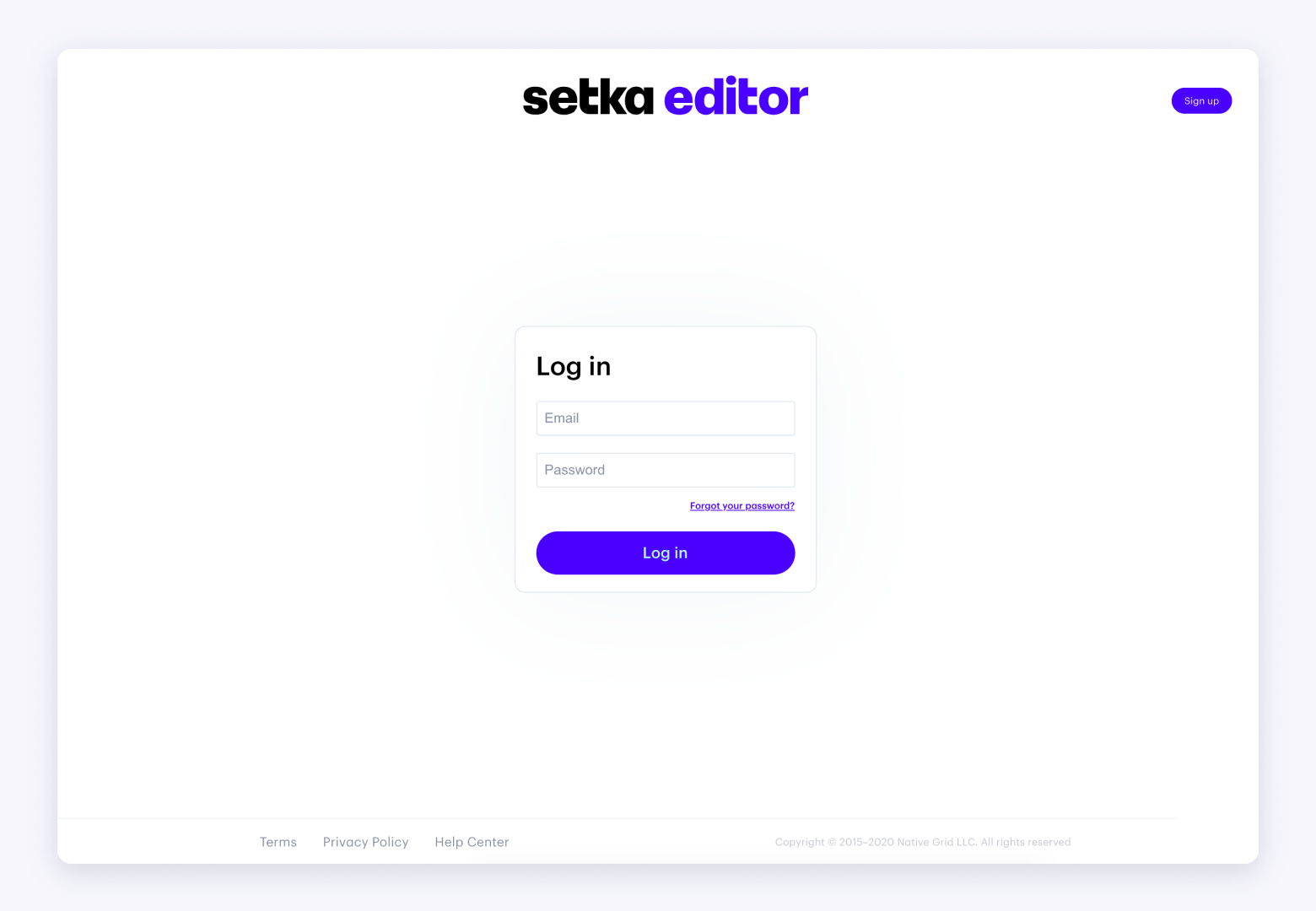 Go through the technical set-up
Download extension. Enter your Magento marketplace credentials. Go to Admin -> Systems -> Tools -> Cash in Magento and click the "Flush Magento cache" button. Log out and log back in once more. Now you can choose where you want to use Setka Editor. You'll be able to switch on Setka Editor for CMS pages, Category Descriptions, CMS Blocks or product attributes.
Set up your visual identity
Before creating posts, you will need to configure your visual identity, grid systems, and reusable components in accordance with the Design System or brand guidelines. This process takes place in the Design System Manager, in your account. Your published Styles will become available in the Editor upon completion.
Start Designing
Once you have your visual identity, you can head to your Setka Editor module and start designing your content.