Setka Editor + SharePoint
Build engaging internal comms without
having to code
Get a demo
Content design without limits
Setka transforms the content creation process, so you can arrange text, images, and other visual elements into beautiful layouts — without having to code or deal with rigid templates.
Add interactive elements
Animations, embedded videos, anchor links to turn your organization's news into something people seriously look forward to reading
Customize content branding without having to code
Incorporate your company brand at every step with customizable styles and reusable templates to ensure a consistent look and feel for every published news, page, or story.
Multiple fully customizable Design Systems
for every use case
Custom no-code components
and templates for quotes, side notes, dividers, captions, icons, and more
Enjoy the streamlined and inclusive creative process
With Setka Editor, you can design not only better and faster but also collaboratively no matter where your team members are.
Manage Users & Permissions
Define clear roles and permissions for everyone on your team to ensure everyone needed is involved
Add Comments
Leave comments for your team members and collaborate throughout the content production process
Supercharge your internal communications
With Setka Editor you can create exceptional pages, allowing you to an improved employee experience at every touchpoint to share information in a more clear and engaging way.

Ensure higher engagement
by creating magazine-quality pages without even having to code
Update your site in a snap
with custom templates, an easy-to-use interface, and a massive built-in toolbox
---
Learn about how our new "co-sell ready" status with Microsoft will help more businesses use content to improve the employee experience.
---
Make your content mobile-friendly
With Setka Editor every page is instantly mobile-ready with no work on your part.
Automatic responsive layout
optimized for mobile
Instant preview
for web and mobile
Rated as a Top-10 solution for Content Experience and Content Creation on G2 Crowd
---
Since working with Setka Editor, we've seen our bounce rate go down by 84%, a 14% increase in homepage traffic, and average session duration up by 127%.
Communication Leader at Decathlon
How it works
Sign-up for Setka Editor
Choose the plan that works best for you and register for an account at editor.setka.io. Copy the license key from the "CMS Integration" tab.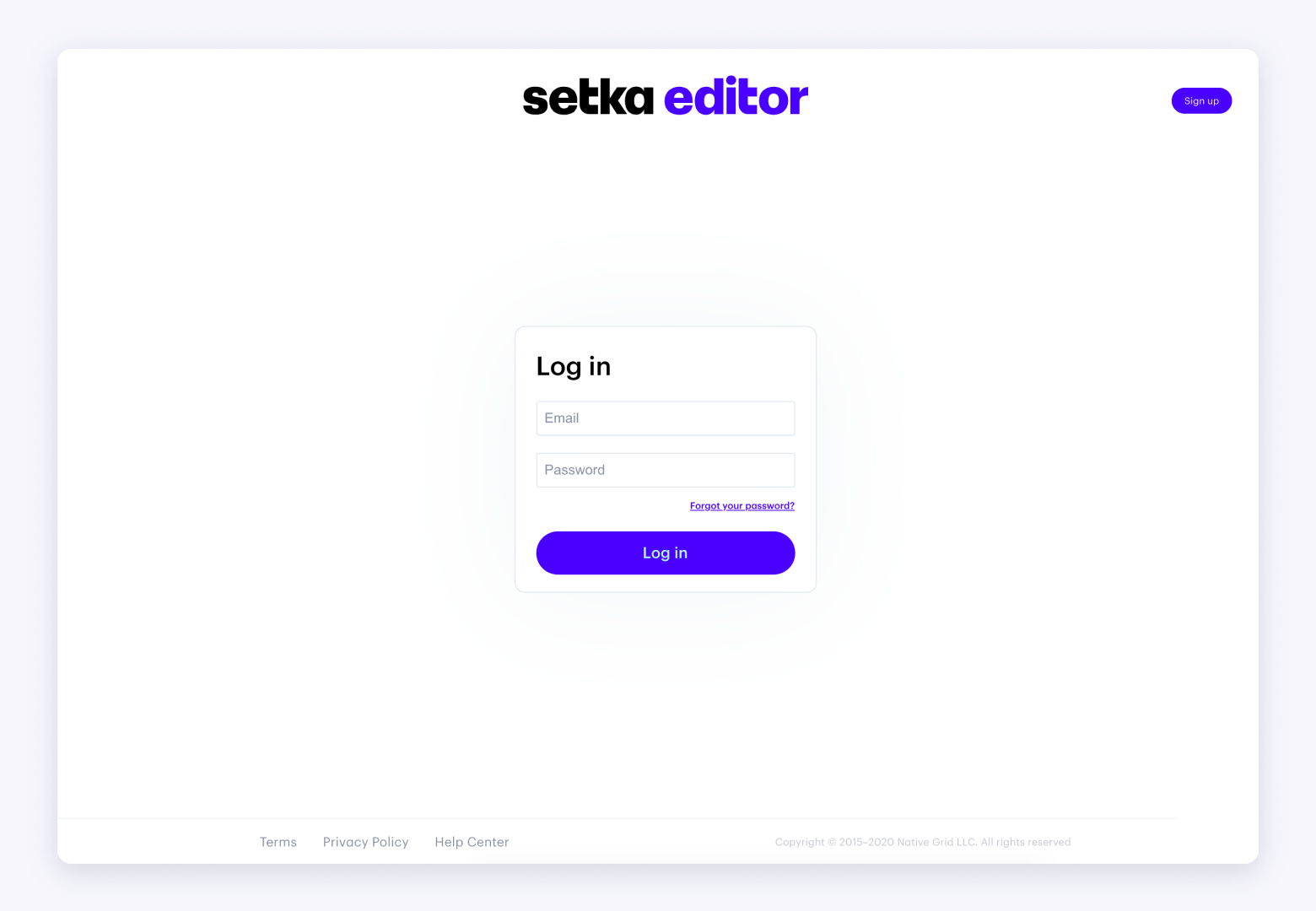 Add Setka Editor application to your SharePoint site
Upload the Setka Editor web app from AppSource and follow the standard installation process. Setka Editor works as a web-part, visit a post or a news page, add Setka Editor to a part of the page. Click the "Activate" button. Then paste the received license key into the necessary field on the "Property" panel.
Set up your visual identity
Before creating posts, you will need to configure your visual identity, grid systems, and reusable components in accordance with the Design System or brand guidelines. This process takes place in the Design System Manager, in your account. Your published Styles will become available in the Editor upon completion.
Start Designing
Once you have your visual identity, you can start designing your content.